Formaldehyde Catchers
.
KALI Formaldehyde Catchers
Formaldehyde Catchers
The KALI division of ProPHOS Chemicals is committed to offering innovative solutions that meet the emerging needs of the security market. Solutions that can respond effectively to regulatory needs in continuous evolution.
Of particular interest is the issue of the emission of formaldehyde, a carcinogenic substance used as a component in the production of adhesives of chipboard panels.
For this reason, in synergy with the R&D laboratory and in close collaboration with its customers, KALI recently embarked on a study and experimentation path of a specific formulation.
This is a formaldehyde catcher that has the purpose of blocking the volatilization of the formaldehyde present in the panel and contributes to the achievement of the high quality and safety standards of the finished product.
PURPOSE
blocking the volatilization of the formaldehyde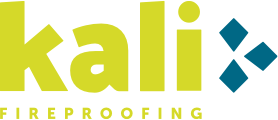 Formaldehyde Catchers

W.A.S. - Wood Ammonia Solution

Description

Used in the production process of chipboards and plywood, the Wood Ammonia Solution (W.A.S.) product is a solution that has the purpose of inhibiting, in the long term, the emission of formaldehyde from the panel.

The W.A.S. product, which acts as a formaldehyde catcher, is a liquid with an acidic pH that is very easy to use. In addition, it is used to replace catalysts, also demonstrating excellent hardening properties on resins.

Available in IBC of 1000 KG
Availability of samples from the R&D laboratory.

Contact us
REQUEST TECHNICAL DOCUMENTATION