Flame Retardants
.
KALI flame retardants

Flame Retardants
Over the years, the KALI division of ProPHOS Chemicals distinguished itself in the chipboard market for the production of flame retardants, additives designed to slow the start of combustion and the propagation of flame, thus managing to reduce the extent of combustion and the exhalation of toxic fumes.
With a micro-granular, phosphate-based, and halogen-free form, flame retardants are incorporated into the chips during the production cycle and guarantee exceptional performance thanks to the carbon layer effect, i.e., making it possible to form a barrier capable of blocking the encounter between oxygen, heat, and organic material.
Composition
Micro-granular, phosphate-based, and halogen-free form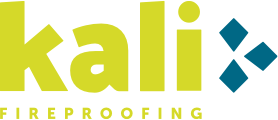 Flame Retardants

MG 20-13

Description

The MG 20-13 flame retardant is a micro-granular compound intended for chipboard producers. With different particle size distributions and halogen-free, it guarantees high flame retardant performance, in compliance with the European standard EN 13986 and the French standard AFNOR NF P 92501.

The characteristics of the product allow a perfect distribution in the mixtures for the production of the panel. Similarly, MG 20-13 passed the various tests carried out by the producers of panels obtaining the M1 class in the French classification of reaction to fire, in terms of resistance, smoke and dripping (equivalent to the BS1d0 class in the European classification): tests that confirm the high effectiveness of the product formulated and perfected over time, in terms of passive protection to fire.

Available in 1000 KG big bag
Availability of samples from the R&D laboratory.

Contact us
REQUEST TECHNICAL DOCUMENTATION