Gold EcoVadis medal for ProPHOS Chemicals
We achieved Gold Medal from EcoVadis in Sustainability Rating!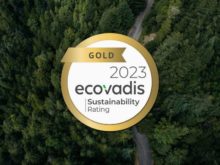 We are thrilled to announce that we recently completed our first CSR assessment by EcoVadis, obtaining an important award: the gold medal!

The evaluation demonstrates an advanced level in terms of corporate sustainability, and highlights a strong proactive approach towards protecting and supporting the environment and stakeholders.